In this article we will explain in our opinion the best scalping strategy that we've tested in many expert advisors.
Why this strategy works?
The main reason is that it follows the smart money, looking for a strong and distinctive market impulse – a moment when the direction of the market is obviously decided from the big players.
The strategy is fairly simple. Let's see how to open BUY positions. Please check the below image.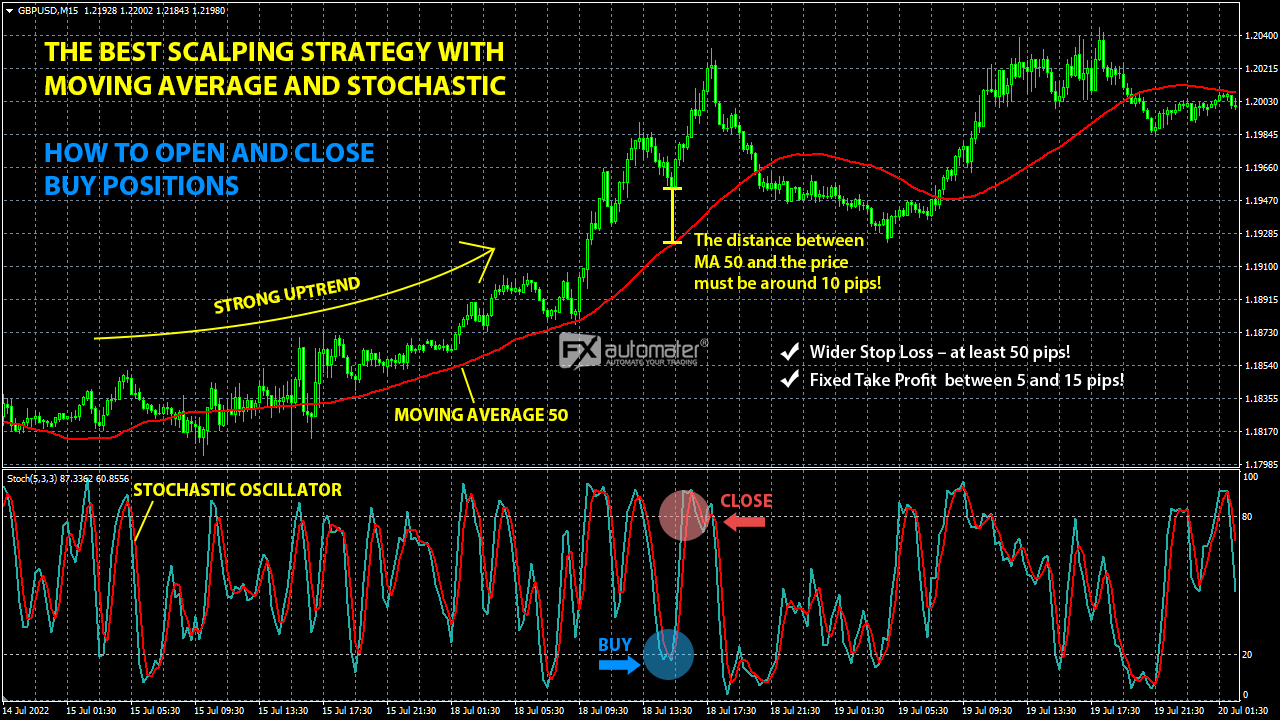 First: For a market direction indicator we are using 50 period Moving Average on M15 chart.

Second: For defining the strength of the market impulse we are looking the distance between the price and the Moving Average. Our tests prove that a reasonable distance is 10 pips or more – as strongest is the market impulse, the reliability of the strategy increases. When we say reliability, we mean the profit factor of the strategy.

Third: For an entry and exit points we may use different oscillators, but in this case, we will illustrate the strategy using the Stochastic oscillator.

On the chart, you clearly see the trend strength and direction. We have a distinctive market impulse, a price retraction indicated by the oscillator, but we still have a distance between the price and the moving average at minimum 10 or more pips. At this point we can open a BUY position.

It is important to be noted that such a scalping strategy needs a wider stop loss – at least 50 pips. The absolute minimum is 30 pips, but the profit factor of the strategy doubles with stop loss 50 pips or greater.

The take profit can be fixed between 5 and 15 pips, but the best way is to use the opposite of the entry oscillator level as an indication. You can use this exit rule even if the trade is on current loss – if the oscillator reaches the opposite of the entry point level, we are closing the position, no matter of the result. This approach for exit is widely tested by me in various expert advisors and it works optimally. This even allows you to use the strategy without any stop loss at all, because you are closing on an optimal level every time even on a small loss.

For SELL positions, everything is identical. Here is what we need:

1. Strong downtrend
2. The Distance between Moving Average 50 and the price must be around 10 pips or more.
3. Signal by Stochastic oscillator for entry.
4. Signal by Stochastic oscillator for exit.
Please check the below image: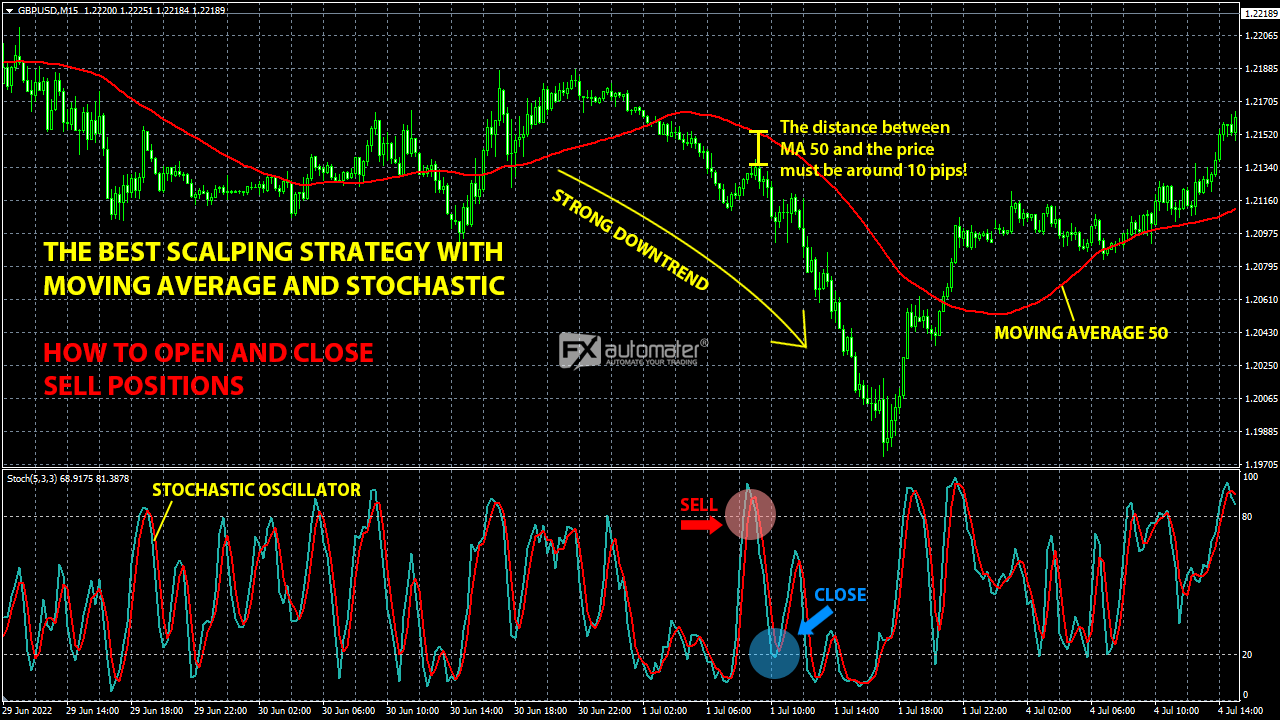 If you have any questions related to this article don't hesitate to comment below or to contact us.
Leave a comment