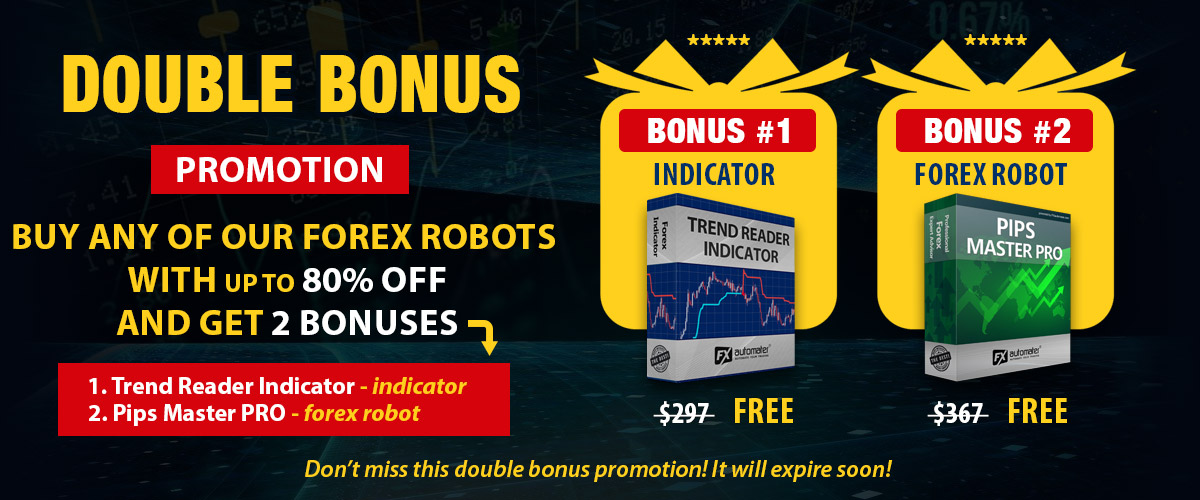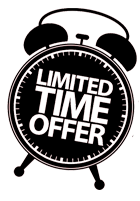 Trend Reader Indicator is One of The Most Successful Indicators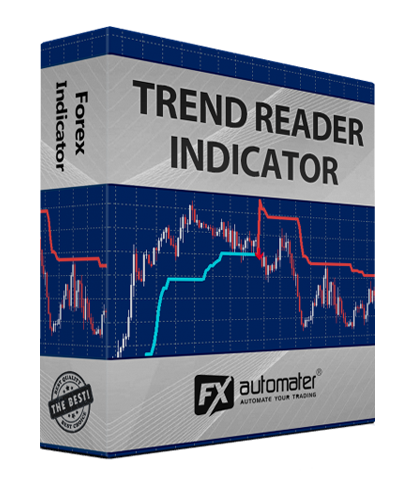 Trend Reader Indicator is a revolutionary trading indicator designed to empower forex traders with the tools they need to make informed trading decisions. This cutting-edge indicator utilizes complex mathematical calculations and the Average True Range (ATR) indicator to identify and highlight the initiation of new uptrends and downtrends in the forex market. With its intuitive visual cues and real-time alerts, Trend Reader Indicator is a must-have tool for traders seeking an edge in the dynamic world of currency trading.
Key Features:
Trend Detection:

Trend Reader Indicator excels at identifying the beginning of new trends in the forex market. It provides traders with clear and precise signals for both uptrends and downtrends.

Visual Representation:

The indicator draws a visually appealing line on the chart, enhancing your ability to spot trends quickly. The line changes color to blue for uptrends and red for downtrends, ensuring clarity in trend direction.

Arrows for Direction:

To further simplify trend identification, Trend Reader Indicator includes directional arrows. These arrows point in the direction of the prevailing trend, making it easy for traders to grasp market sentiment at a glance.

Buy and Sell Signals:

The indicator offers real-time BUY and SELL signals, enabling traders to execute their trades with confidence. These signals are generated based on a combination of technical indicators and mathematical models, enhancing the accuracy of your trading decisions.

ATR Integration:

Reader Indicator leverages the Average True Range (ATR) indicator, a well-respected volatility measurement tool, to fine-tune its trend detection. This integration helps traders gauge market volatility and make informed decisions accordingly.

Push Notifications:

Stay connected to the market, even when you're away from your trading station. Trend Reader Indicator is equipped with push notification functionality, ensuring that you receive timely alerts on your mobile device. Never miss a trading opportunity again.
Trend Reader Indicator Benefits:
Increased Profit Potential:

By accurately identifying new trends and providing timely buy and sell signals, Trend Reader Indicator helps traders capitalize on market movements, potentially leading to higher profits.

Reduced Risk:

With its robust trend detection capabilities, this indicator aids traders in minimizing risk by avoiding trades against the prevailing trend.

User-Friendly:

Trend Reader Indicator is designed with user-friendliness in mind. Its intuitive interface and clear visual cues make it accessible to traders of all experience levels.

Time-Saving:

Say goodbye to manual trend analysis and constant chart monitoring. Let Trend Reader Indicator do the heavy lifting, allowing you to focus on strategy development and execution.
Compatibility:
Trend Reader Indicator is compatible with popular trading platforms, making it easy to integrate into your existing trading setup. It is designed to work seamlessly on both desktop and mobile devices, ensuring you stay connected to the market wherever you go.
Conclusion:
In the ever-evolving world of forex trading, having the right tools can make all the difference. Trend Reader Indicator empowers traders with its advanced trend detection capabilities, visual clarity, and real-time alerts. Whether you're a novice or an experienced trader, this indicator is your key to staying ahead of the market trends and making more informed trading decisions.
Start trading with confidence today by adding Trend Reader Indicator to your trading toolkit and unlock the potential for greater profitability while reducing risk in your forex trading endeavors.
Below you can check How Trend Reader Indicator works in action.
Trend Reader Indicator is an easy-to-use indicator and its signals are with high accuracy. Below, you will see in live trading how it draws the signals for downtrend - SELL/SHORT positions - and for uptrend - BUY/LONG positions. Red Arrows shows signals for SELL and Blue Arrows are signals for BUY. After you open your trades you must manage them yourself.
Trend Reader Indicator Settings
ATR_Period

- Average True Range indicator period

Precision

- Integar value which define the precision of the indicator. It must be adapted visually to different pairs or instruments.

Alerts

- true/false - when true the indicator alerts BUY and SELL signals. When false the indicator will not alert anything.

Send_Push_Notifications

- true/false - when true the indicator will send BUY and SELL signals to the mobile devices. When false it will not send anything.

Prefix

- The abreviation of the indicator. the default value is "TRI".
See the Power of Trend Reader Indicator for Yourself...
Our clients are astonished to see how easy it is to detect market opportunities with Trend Reader Indicator. We use our popular visual trend spotter to feed you the exact data your need at exactly the right time.
Although the Trend Reader Indicator's signals are clear and easy to interpret (see below image), there are a few steps you should follow to filter out false trading signals.
Take a look
The signals above are very easy to read and use. The Red Down Arrows mean that there is a signal for SELL/SHORT position. They appear when downtrend starts. And the Blue Up Arrows mean there is a signal for BUY/LONG position. They appear when uptrend starts. Once you open your signal manually do not forget to keep an eye on it and manage it in order not to miss the closing time.
Trend Reader Indicator is COMPATIBLE WITH Metatrader 4 (MT4) and Metatrader 5 (MT5)!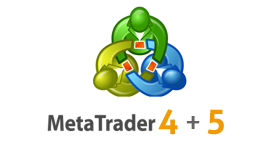 Trend Reader Indicator is compatible with the most used metatrader platforms in the forex market - Metatrader 4 (MT4) and Metatrader 5 (MT5).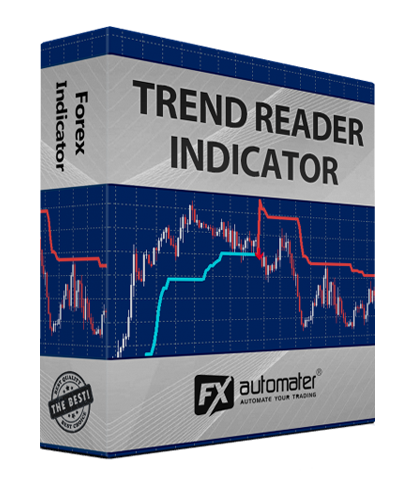 Download Trend Reader Indicator
In order to gain access to Trend Reader Indicator you have to buy one of our paid products from this page - Forex Robots. By clicking the button below "Click To Check Our Forex Robots" you will be redirected to the forex robots page where you can choose one to purchase.
This exclusive software Trend Reader Indicator is your gateway to advanced forex strategies and success. Accessible only to those who've invested in our premier product, Trend Reader Indicator extends the benefits of your initial purchase. Seamlessly integrated with your existing toolkit, it amplifies your trading potential. Elevate your trading journey by securing both products and witness your profits soar. Your success story continues with Trend Reader Indicator – an invaluable asset available exclusively to our dedicated customers..
1 Real Account/s
3 Demo Account/s
The Best in Forex Industry (24/7) Support
60-Day Money-Back Guarantee
Price: $297
Click To Check Our Forex Robots
After the purchase do not forget to contact us to receive your FREE Indicator - Trend Reader Indicator!
Check Out Our Best Forex Robots Below