Volatility Factor 2.0 Pro
Volatility Factor 2.0 Pro
NEW! The most innovative and powerful automated forex trading system on the market. Volatility Factor 2.0 Pro is based on years of careful market modeling. Volatility Factor 2.0 Pro provides higher and safer profits with a very low drawdown.
Volatility Factor 2.0 Pro is developed by professional forex developers with long forex market experience. Its strategy is one of the best which will let you achieve the goals that you have in the forex market. It will help you to make profits with a very low drawdown.
The Top New Features of Volatility Factor 2.0 Pro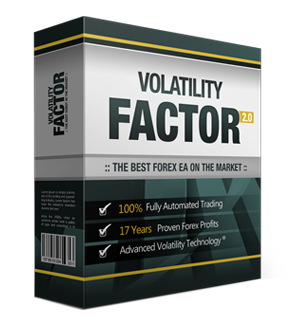 1. NEW EFFICIENT DYNAMIC TRADING LOGIC
2. UNIQUE BROKER SPY MODULE
3. ADVANCED TIME MANAGEMENT SYSTEM
4. INCREASED PROFITABILITY
5. HIGH-IMPACT NEWS FILTER
6. INCREASED TRADING FREQUENCY
7. REDUCED RISK
8. IMPROVED PROFIT PROTECTION SYSTEM
9. 4 CURRENCY PAIRS SUPPORTED
ADVANTAGES OF VOLATILITY FACTOR 2.0 PRO
Dynamic Trading Logic

Highly Efficient Money Management

Unique BROKER SPY Module

High Trading Frequency

100% Guaranteed Long-Term Profits

High-Impact News Filter

Spread and Slippage Protection Systems

Advanced Time Management System
THE SECRECT SAUCE OF VOLATILITY FACTOR 2.0 PRO
The Secret Sauce Behind Volatility Factor's Profit-Driven Algorithm
Volatility Factor 2.0 is based on years of careful market modeling. The goal was to create an algorithm that reliably exploits common, predictable volatility characteristics in every currency market.
These volatility characteristics can be categorized into 3 key profit points:
1. Prevailing Level
Currency prices normally hover within a predictable trading range. This macro view of the market offers a reasonably stable set of variables that can be easily modeled.

Successful trading based on market volatility requires thousands of sophisticated calculations to ensure that the channel is correctly mapped and the prevailing level accurately identified.

Volatility Factor 2.0 is configured to automatically detect the trading channel and pinpoint the prevailing level.
2. Drawdown Discipline
Volatility Factor 2.0 establishes trading positions leveraging the market trend.

At times, the market experiences a genuine channel breakout situation. During these sessions, it's important to close-out positions to protect the trading account and stay within risk-profile parameters.

Volatility Factor 2.0 has market-leading money management algorithms that closely watch trades and systematically close each position with minimum drawdown.
3. Trading Frequency
Other range-trading tools don't have the computational horsepower and sophistication to detect and manage trading opportunities.

This results in slow trading, which keeps your capital sitting on the sidelines. Volatility Factor's lightning - fast trading logic quickly models the market and delivers 3-4 excellent trades per session.
Volatility Factor 2.0 combines these 3 profit points into one powerful strategy for trading the market.
You'll immediately see the benefits of Volatility Factor 2.0 the moment you install it and set it loose in the currency market of choice. You'll come to rely on its powerful market analysis and money management tools for your everyday trading.
Top Features
Advanced Volatility Technology
Unique BROKER SPY Module
Supports 4 Currency Pairs
Two Advanced Built-In Trading Strategies
Advanced Money Management Systems
High Trading Activity
3 Intelligent Built-In Protection System
Advanced High-Impact News Filter
Trades All Accounts - MICRO, Mini, and Standard
Operates with 4 and 5 Digits after decimal point
Operates with any MT4 Broker, ECN included
Operates with any NFA-Regulated Broker
100% Guaranteed Long-Term Profits
YES!
Your investment is PROTECTED
By Our 60-DAY, No-Questions-Asked
Money-Back Guarantee!

We'll give you a full 60 days to test Volatility Factor 2.0 and make sure that it's the right tool for you. We're so confident in Volatility Factor 2.0 that we are happy to give you full access for 60 days.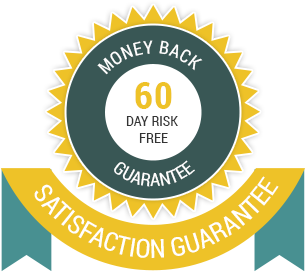 100% Money-Back Guarantee
You have all of 60 days to see if it's right for you!
We offer you a 60-Day, No-Question-Asked Money-Back Guarantee and will give your money back if, during these first 60 days, you are not satisfied with the product!