NEW! Forex Diamond EA v6.0 is released!
Here is a list of improvements:
supports MetaTrader 5/MetaTrader 4
supports Windows/Mac OS
optimized and improved
Forex Diamond is a rare combination of trend and countertrend strategies combined with smart money-management, dynamic trading parameter configurations and rapid trade execution. Forex Diamond is a complete trading system for currency traders who want speed, precision and reliable performance.
The Top New Features of Forex Diamond EA v6.0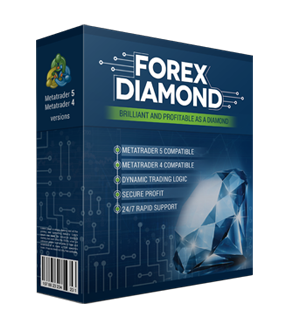 1. 3 (Three) Completely Independent Trading Systems In One EA
2. Dynamic Trading Logic
3. Self-Updating Algorithm
4. High Trading Frequency
5. Amazing 40+ Recovery Factor
6. Reasonable Dynamically Calculated Stop Loss and Take Profit Levels
7. Less Need To Be Optimized Then Other Robots
8. High Slippage Protection
9. High Spread Protection
10. Profit Protection System
Forex Diamond EA Packs THREE Battle Tested Trading Strategies
Signal Strategy #1: Secure After-Retracement

Forex Diamond watches the market looking for strong market impulses. Once discovered, Forex Diamond dynamically sets the best trading parameters and executes the trade.

Signal Strategy #2: Secure Countertrend

When the market signals a potential reverse, Forex Diamond immediately adjusts your trading position to exploit the reversal. The Secure Countertrend strategy allows you to profit in special market conditions reliably pocketing pips while other EAs stall waiting for optimization.

Signal Strategy #3: Aggressive Countertrend Scalping

Forex Diamond uses its high-frequency trades and spread protection to execute short-term scalping trades.
How Forex Diamond UNLOCKS Profit Potential with 3 Sophisticated Market Domination Strategies
Market Domination Algorithm #1

Forex Diamond ЕА utilizes its Trend-Retrace Signal Strategy to systematically execute profitable trades. The algorithm patiently applies well-vetted trading parameters to profit from the market trend while safeguarding your Gains.

Market Domination Algorithm #2

Forex Diamond implements its Countertrend Strategy to watch the market for potential trend reversals. Once an opportunity is detected, Forex Diamond EA dynamically adjusts its trading parameters to maximize the profit potential of each trade.

Market Domination Algorithm #3

Forex Diamond's Countertrend Scalping Strategy leverages small spread trades executed with precision and speed. Forex Diamond's dynamic trading system quickly adjusts your trading parameters to suit even the most volatile markets.
Here's How Forex Diamond EA will Dramatically Improve Your Trading Profits
Operates with any MT4 broker, ECN included: Forex Diamond automatically sets your trades to take advantage of market volatility movement. Each trade can be configured based on your trading strategy or set automatically with existing trading rules.
Optimal Money-Management: Forex Diamond systematically tracks your open trading positions and closes each out at the optimal profit levels.
Rapid Help Desk Support: Our team of client service experts is ready to answer any question you may have about the Forex Diamond software. Our goal is to make sure you spend your time trading, not dealing with technical issues.
High Frequency Trading: Forex Diamond works hard to build your account position. Our proprietary trading algorithms can execute more than 1,200 trades per year. We know the importance of keeping your money working for you and Forex Diamond excels at steadily and profitably growing your account.
Low Optimization Required: Forex Diamond needs less optimization than other EAs. One thing traders hate is spending precious time manually optimizing their trading bot. We've seen many robots requiring almost daily optimization to trade properly! That's why Forex Diamond calculates trading parameters based on the market. The EA takes care of itself, adjusting its parameters to match the current market conditions. Forex Diamond is designed to require minimal optimization, which allows you to spend less time babysitting and more time earning.
High Slippage Protection: Slippage erodes your profit. One of the reasons for slippage is a faulty, EAs that can't calculate and execute trades quickly. Slippage happens frequently during high volatility trading sessions with rapid market reversals and price fluctuations. Forex Diamond is optimized to execute trades quickly at the right moment, lowering the possibility of slippage with each trade.
Spread Protection: In highly volatile markets, a favorable spread trading opportunity can evaporate in moments. A great trading opportunity can quickly turn to a loss unless your EA can execute the trade immediately. Forex Diamond's dynamic calculation sets the correct trading parameters and executes your trade without needing your intervention. This capability means that you lock-in your profits, capitalizing on even the quickest spread opportunities.
Profit Protection: Forex Diamond combines High Slippage Protection, Spread Protection, and a Special Trading Logic to protect your profits. Each of these features is adequate to protect your trading gains, combining all three provides triple-protection insuring your pocket and your hard-won gains.
SELF-UPDATING: Forex Diamond is updated as market conditions change – so it's always working, always up to date helping you maximize your overall investment strategy.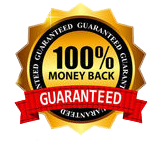 100% MONEY BACK GUARANTEE
100 % Money Back Guarantee
You have all of 60 Days (enough to see how profitable this automated forex software is) to see if it is right for you.
60 Days No-Question-Asked Money Back Guarantee
We will give you your money back without any questions if during these first 60 days you are not satisfied whatever the reasons are!