NEW! Forex COMBO System v6.0 Is Available! OPTIMIZED and IMPROVED for the latest market conditions! SUPPORTS in total 4 currency pairs!
Forex COMBO System is a unique expert advisor which is capable to making money for long and short term trading. It includes very powerful trading strategies. This EA is combination of 4 systems in one - scalping strategy, trend-detection strategy, market corrections strategy and range detection strategy.
The Top New Features of Forex COMBO System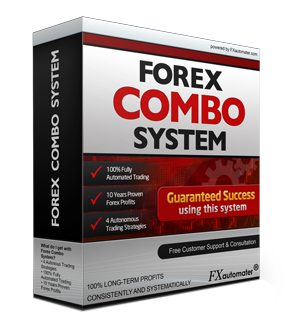 1. Email Notifications
2. Mobile Notifications
3. 100% Compatible with All Brokers
4. Open and Closed Position Notifications
5. Compatible with Other EAs
6. Volatile Market Protection
7. Stop-Loss Protection
8. Money-Management
9. Market Scan
Forex COMBO System Packs 4 Battle Tested Smart Trading Strategies
Smart Strategy #1: Scalping

Scalping works because it matches high success probability trades with low risk. A consistent small-spread strategy slowly adds profitable trades boosting overall return. The Forex Combo System uses a scalping strategy that analyzed market trends to deliver trades with a high-probability of success.

Smart Strategy #2: Trend-Detection

Currency markets offer clear, easily tracked data that can be analyzed in real-time. This data is visualized as trends that can be used for accurate market predictions. Most successful traders use sophisticated Trend Detection strategies to earn the bulk of their profits. The Forex Combo System helps you profit by accurately watching for tell-tale market signs that signal sustained and profitable trends.

Smart Strategy #3: Market Corrections

Explosive profits occur when the market trend reverses and creates large pip spread opportunities. Forex Combo System captures deep market corrections at the exact instant the current trends are exhausted. The key is to be able to predict when the market will reverse. This is subtle science requiring thousands of lightning fast calculations.

Smart Strategy #4: Range Detection

Almost any trader can make money when the Forex market is trending predictably up or down. However, 50% of all trading activity happens when the market is in a non-trending state. The Forex Combo System uses a powerful algorithm to detect a non-trending market and adjusts it's trade detection accordingly.
Why The Forex COMBO System is the Market's Only COMPLETE Trading System
The Forex Combo System combines the best trading strategies to make the market's only comprehensive trading system. Here's what's included:
Trend Detetection + CounterTrend: Forex Combo uses proven trading strategies to trade when strong market movement is detected.
Scalping Strategy: This strategy has been specifically developed to accurately exit 80% of position to insure that they close with optimum profit.
Market Scan: Forex Combo actively scans the market looking for the best market opportunities - completely on automatic.
Stop-Loss Protection: Unique trading logic applied to exit positions prevents premature stop-loss activation. This logic allows positions to close, managing losses, as long as current prices are statistically favorable.
Money-Management: Highly effective money management rules customized based on your risk profile.
Volatile Market Protection: The Forex Combo system rarely opens positions in volatile markets with sharp price fluctuation (gaps) making Forex Combo positions much less likely to suffer from broker slippage.
Rigorous Testing: the Forex Combo System has been tested over a ten-year historical period as well as live trials for over a year. Forex Combo has demonstrated that it can deliver stable returns over the long term.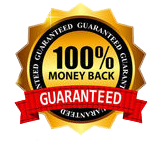 100% MONEY BACK GUARANTEE
100 % Money Back Guarantee
You have all of 60 Days (enough to see how profitable this automated forex software is) to see if it is right for you.
60 Days No-Question-Asked Money Back Guarantee
We will give you your money back without any questions if during these first 60 days you are not satisfied whatever the reasons are!